From the Shelf
Roads Taken... and Not Taken
Robert Frost's "The Road Not Taken" has served as an iconic decision-making image for decades. Often the road chooses us, though, and sometimes we plunge headlong into the undergrowth. The last four books I've read were, in quite different ways, about just how complex, and even deadly, roads taken or not taken can be.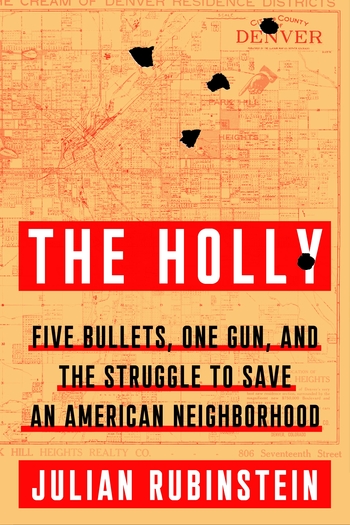 In The Holly: Five Bullets, One Gun, and the Struggle to Save an American Neighborhood (Farrar, Straus & Giroux, $28), Julian Rubinstein reconstructs the life and harsh world of gang member--turned anti-gang activist--Terrance Roberts, who was identified as the shooter in a 2013 violent confrontation in his Northeast Denver neighborhood. "I feel like in many ways, this book is actually a story of the history of activism and thwarted activism," Rubinstein told NPR.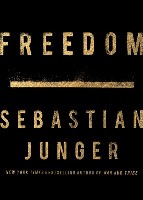 Sebastian Junger looks at what underlies "the frantic performance of life" in Freedom (Simon & Schuster, $25.99), where he explores the concept through the double lens of his extensive readings as well as several long, and technically illegal, hikes alongside East Coast railroad lines with friends, including Afghan War vets. The inside joke about freedom, Junger notes, "is that you're always trading obedience to one thing for obedience to another."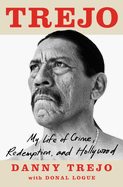 Actor Danny Trejo has been in the media a lot since the recent release of his new memoir, Trejo: My Life of Crime, Redemption and Hollywood (with Donal Logue; Atria, $26). But the story of his life before Hollywood called ("I wasn't a kid who'd fallen through the cracks, I was a kid who'd fallen through the crack in the crack") is an extraordinary account of a tough road taken to a hard-won destination.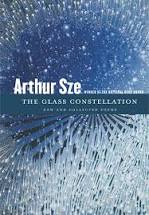 As I was reading these three books, my early mornings were spent with Arthur Sze's The Glass Constellation: New and Collected Poems (Copper Canyon Press, $35). His incisive words ("Footprints underwater in a rice paddy/ and on the water's surface, clouds") became a complementary tale of paths chosen and paths that choose us ("Revelation never comes as a fern uncoiling a frond in mist; it comes when I trip on a root, slap a mosquito on my arm"). --Robert Gray, editor

In this Issue...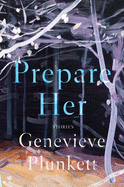 Prepare Her is a well-crafted and emotionally astute collection of 12 stories with particular insight into the experience of girlhood.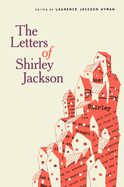 by Shirley Jackson , Laurence Jackson Hyman, editor
Shirley Jackson's letters are just as compelling and beautifully written as her best novels.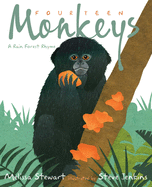 The creators of Can an Aardvark Bark? take readers on an enlightening and poetic tour of the incredible 14 monkey species co-existing in Peru's Manú National Park.
Review by Subjects:
Fiction ⋅ Science Fiction & Fantasy ⋅ Romance ⋅ Essays & Criticism ⋅ Children's & Young Adult

Upcoming Events
Latina Authors Celebration with Julissa Arce
09/28/2021 - 4:00PM
#WeAllGrow Latina presents a month-long Latina Authors Instagram Live series led by best-selling author Julissa Arce. Julissa will be in conversation with four other successful Latina authors and journalists. Get ready to connect with inspiring Latinas to learn about their journeys to success, how their careers in literature were awakened, and the impact being Latina has had on them as authors! Mark your calendars to join the conversations by following #WeAllGrow Latina® on...
Book Candy
Fictional Fashion Disasters
"The worst fashion disasters in fiction" were highlighted by the BBC.
---
Mental Floss Shared "7 things you might not know about Harold and the Purple Crayon."
---
"Word well used: 'usurpations,' courtesy of the Declaration of Independence." (via Merriam-Webster)
---
The Guardian showcased "the world's best new public libraries--in pictures."
---
McSweeney's imagines what happens when "T.S. Eliot goes to a Planet Fitness gym."
---
France has acquired the original manuscript of the Marquis de Sade's 120 Days of Sodom for more than $5 million, Artdaily reported.

Great Reads
Rediscover: The Forever War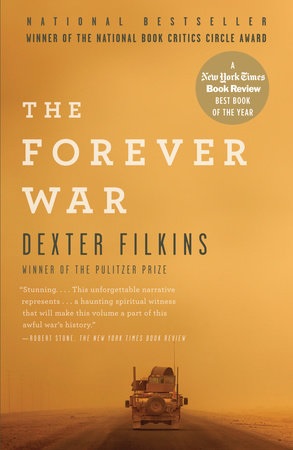 U.S. troops are finally leaving Afghanistan after a 20-year occupation. Al-Qaeda and its leader Osama bin Laden, perpetrators of the September 11 attacks, were being harbored by the Taliban, thus instigating the 2001 invasion by U.S. and allied forces. Bin Laden escaped, the Taliban went into hiding, and what began as a manhunt ballooned into a botched nation-building exercise that cost trillions of dollars and thousands of lives. The Taliban, as most expected would happen, had only to bide their time until U.S. forces withdrew. Now the notoriously corrupt U.S.-backed government is collapsing under the Taliban advance, prompting comparisons to 1975 South Vietnam. Like the British and Soviets before them, the U.S. has learned why Afghanistan is known as the graveyard of empires.

Journalist Dexter Filkins covered the wars in Afghanistan and Iraq for the New York Times, work that made him a Pulitzer Prize finalist in 2002 (he later won in 2009) and inspired his 2008 book, The Forever War (not to be confused with Joe Haldeman's 1974 sci-fi classic). The Forever War chronicles Filkins's experiences as a war correspondent during the War on Terror, including being embedded with a Marine company that lost a quarter of its soldiers in the 2004 assault on Fallujah, Iraq. Filkins's aptly named book won the 2009 Colby Award and the 2008 National Book Critics Circle Award in General Nonfiction. It is available from Vintage ($16.95). --Tobias Mutter
The Writer's Life
Tahmima Anam: 'An Immigrant Girl from Queens'
photo: Abeer Hoque
Tahmina Anam is a British writer of Bangladeshi descent with roots in the U.S. She earned a Ph.D. in anthropology from Harvard and a Master of Arts in creative writing from Royal Holloway, University of London. An op-ed columnist for the New York Times and the Guardian, Anam garnered critical acclaim for her historical trilogy, A Golden Age, The Good Muslim and The Bones of Grace. Her fourth novel, The Startup Wife (Scribner, $26, reviewed below), is a contemporary story featuring a computer scientist and the unexpected path her life takes after she marries her high school crush. Anam lives in London with her entrepreneur husband and their two children. We spoke over socially distanced tea and ice cream in London's Kenwood Park.
Your earlier novels were inspired by Bangladesh's turbulent history and include gorgeous love stories of those caught between different worlds. What inspired you to pivot to a contemporary novel about startup life in New York? Is it based on your own experiences?
I was born in Bangladesh, but I didn't grow up there. When I was two years old, my father got a job with the U.N. and we moved to Paris, then to New York City. I spent many happy years of my childhood in Queens (and I was very glad to return there for this novel).
This novel is, as you pointed out, a departure from my previous work. It's not set in Bangladesh, and it's not about characters caught up in the long sweep of history. This story just comes from a different part of me, the immigrant girl from Queens who finds her way in the world.
Ten years ago, I became a startup wife myself. My husband started a tech company, and I've been a board member from the beginning. Sometimes, sitting in board meetings, I would wonder what it might have been like if I had started a company, and what kinds of challenges I might be confronted with as a non-white, non-male founder. So that's when Asha was born.
Why did you originally want to publish The Startup Wife under a pseudonym?
When I think back, I kind of can't believe I did this, but it's true! I asked my agent to submit the novel under a pseudonym. I think it's because it felt like such a departure from my earlier novels, which were all set in Bangladesh. Plus it was my first time attempting to write comedy, and I just wasn't sure I would be able to pull it off. Of course, now that I look back, I can see the thread between those earlier novels and this one, but at the time, I had all sorts of anxieties: I wondered if anyone would take me seriously, and I also wondered if they would take me too seriously and not laugh at my jokes.
The protagonist Asha Ray embodies the characteristics of an ideal female leader: she's smart, ambitious and yet deeply compassionate with a brilliant sense of humor. Is she based on a real person?
Asha is every strong, funny, clever, ambitious brown woman I have ever met. She's my dream girl, and she's an amalgamation of all the women I know and love, including my sister, my mother, my girlfriends. And, just because I could, I gave her the freedom to curse as much as she wanted! This was deeply liberating.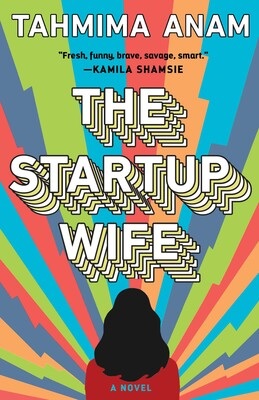 The power dynamics between genders is a fascinating theme in The Startup Wife, especially so between Asha and her husband, Cyrus. What is it about their relationship that leads Asha to question her own leadership skills?
Asha and Cyrus are wrapped up in that oldest of love stories--the high school crush. So when they are reunited, Asha just accepts Cyrus for who he is--she's so used to being in love with him from a distance that she automatically falls for him in the present. It isn't until they start working together that things get more complicated, and she realizes that something of her self is getting lost, even as she is fulfilling a romantic fantasy.
The Startup Wife is populated with phenomenal female characters who represent the future of startup culture. It's an inspiring thought! Having experienced that culture firsthand, what changes do you most hope to see in the next generation of startups?
It's not a coincidence that I named the setting Utopia, because it's full of female entrepreneurs who lift each other up. Some of the characters--Asha included--come up against the obstacles that so many female entrepreneurs face, but I wanted to give her a sisterhood to lean on, a group of friends who would help to remind her of what's important. I hope that the startup world will someday catch up with Utopia.
Does your academic background in social anthropology come in useful when writing fiction?
Absolutely. I would tell anyone who wanted to be a writer to at least take a course in social anthropology. Anthropology is essentially the study of otherness--how to look at the world through the eyes of another person--and this is precisely what a writer has to do too. I also had some incredible mentors when I was doing my Ph.D., and they encouraged me to experiment with fiction, even as I was pursuing an academic degree.
My anthro degree also came in handy for this novel, because the company that Asha starts (called WAI, which stands for We Are Infinite) is a platform that produces custom-made rituals. And if there's anything anthropologists are known for, it's our obsession with rituals as the foundational acts of cultural belonging--so I got to put my degree to good use.
How has it been for you and your family during the pandemic? Did it affect your writing?
It's been a journey. In a way, I was lucky, because my children are small, and they didn't miss being out in the world. But I faced the same juggle as all working parents did. As for writing--I had to finish my edits in the midst of it all, and it wasn't easy!
You found tremendous success as a young author writing from an unusual Bangladeshi-American perspective. What advice do you have for aspiring writers crafting stories that reflect their own multiple identities?
For me, the most important thing was finding my story. In the case of the trilogy, especially with the first novel, I set out to write a war story, but I ended up writing a family story. And the journey for me was discovering that the aspects of the independence war that really moved me were the human stories, especially the stories of women. We don't think of mothers as revolutionaries, but we should, because for every freedom fighter holding a gun, there was a mother who was working secretly for the resistance. In every book I have written since, it's the silence of women and women finding their voices--that's what I write about. That's my story, and there will be a million ways to tell that story, and that will be my life's work. --Shahina Piyarali, reviewer
Book Reviews
Fiction

Catapult, $16.95, paperback, 256p., 9781646220403
Scribner, $26, hardcover, 304p., 9781982156183
Viking, $27, hardcover, 256p., 9780593298145
Two Dollar Radio, $15.99, paperback, 142p., 9781953387042
Hogarth, $27, hardcover, 304p., 9780593230701
Science Fiction & Fantasy
Tor, $25.99, hardcover, 240p., 9780765387424
Romance
Ballantine Books, $27, hardcover, 320p., 9781984818782
Little, Brown, $28, hardcover, 320p., 9780316592994
Essays & Criticism

Random House, $35, hardcover, 672p., 9780593134641
University of Michigan Press, $24.95, paperback, 148p., 9780472054923
Children's & Young Adult

Beach Lane Books, $17.99, hardcover, 32p., ages 3-8, 9781534460393
Knopf, $18.99, hardcover, 464p., ages 12-up, 9780593300916
---